Firmware Build Instructions
SW4STM32
The firmware source code is distributed as a set of project files for SW4STM32, an Eclipse-based toolchain available for MacOS, Windows, and Linux. After installing, follow these instructions to build the firmware binaries.
Start with a empty workspace.
Right click the project explorer and click Import.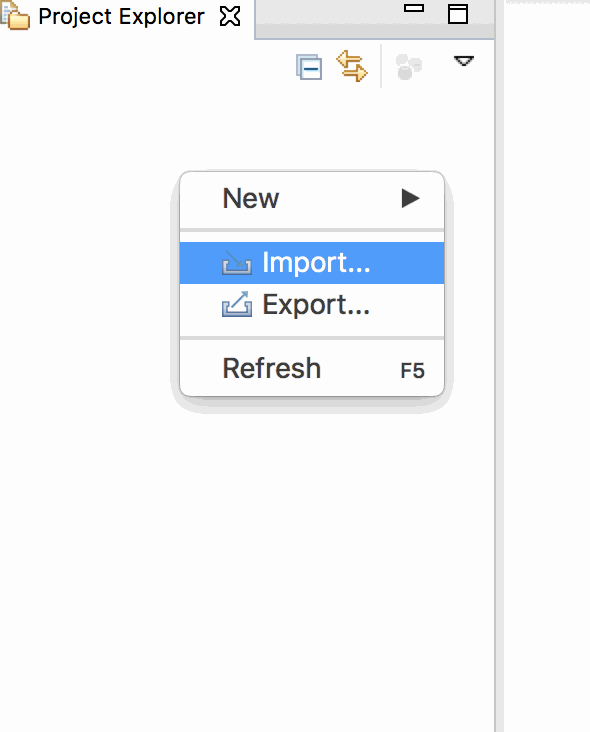 Select the "Projects from Git" import wizard.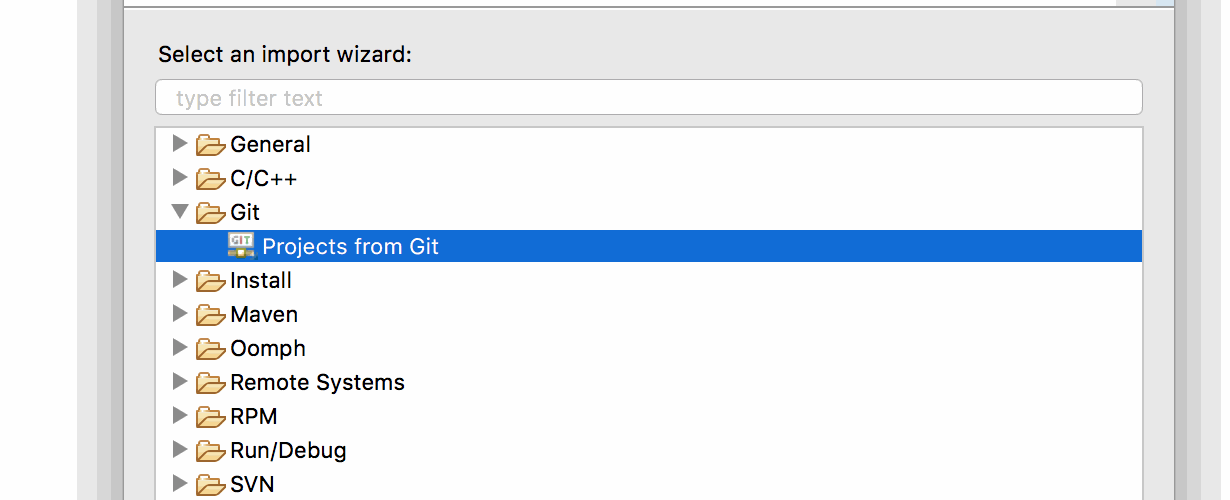 Copy the following into the URI field and click "Next":
 https://github.com/liquidcitymotors/via_hardware_executables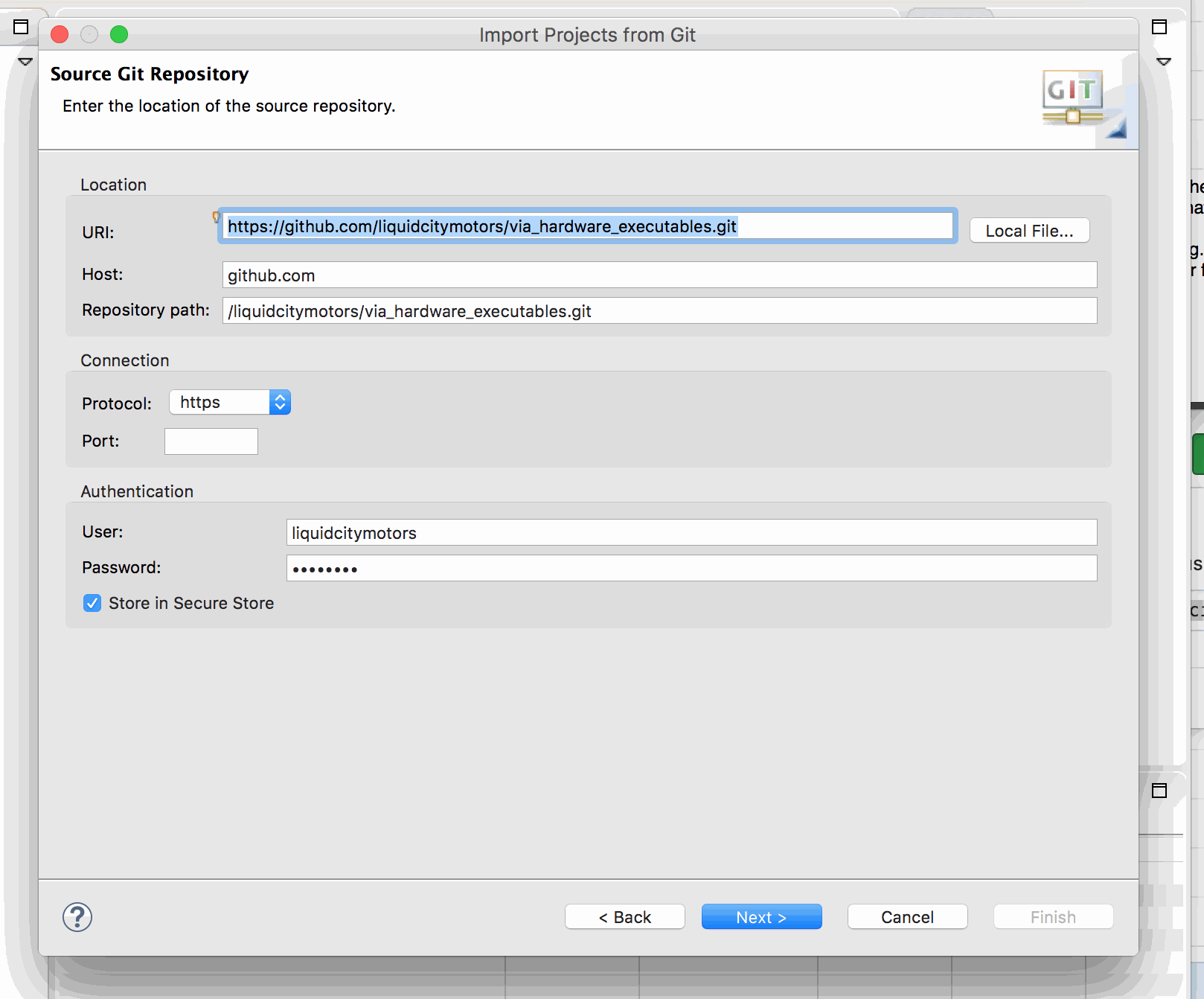 Select a local directory for the source code. Be sure to select "Clone submodules".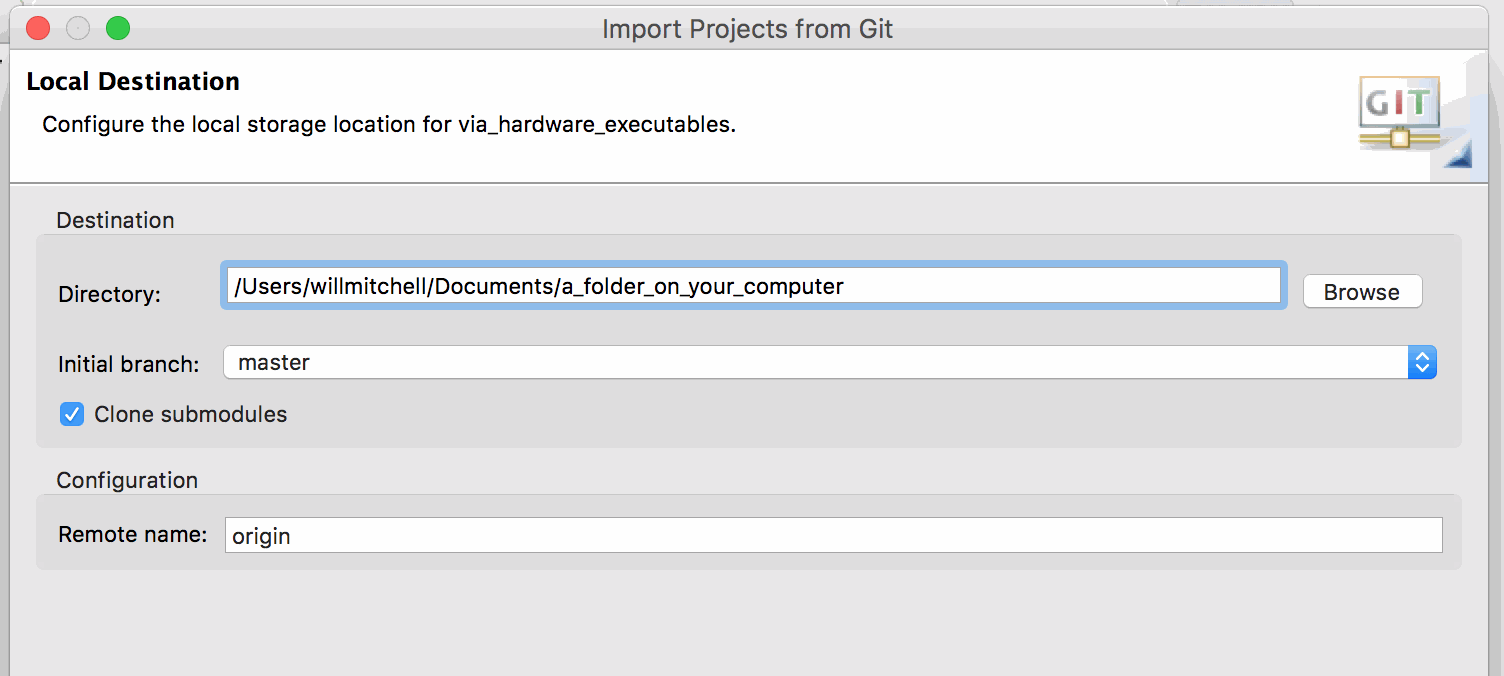 Import the projects in the repository as existing Eclipse projects.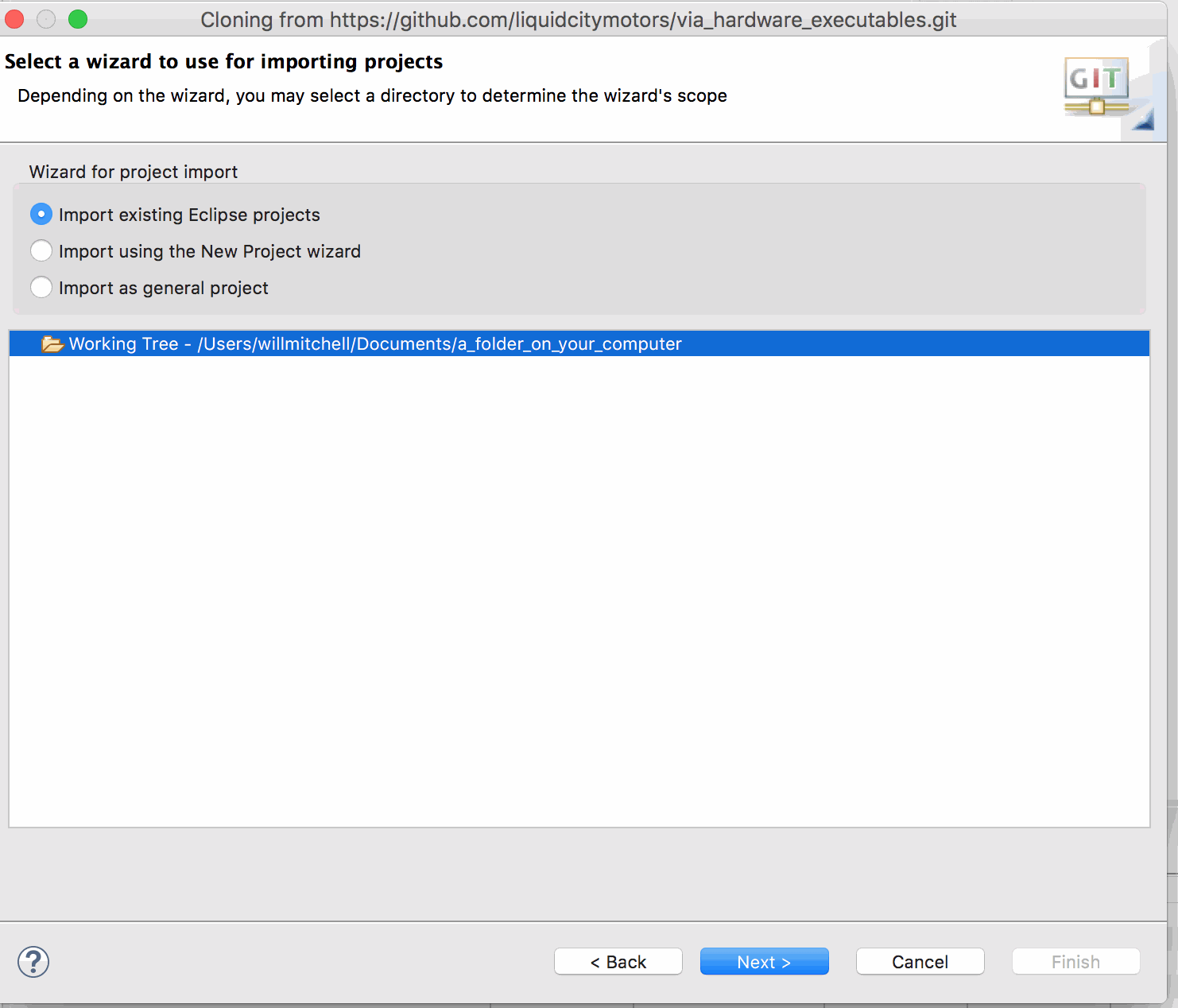 Make sure the following projects are selected: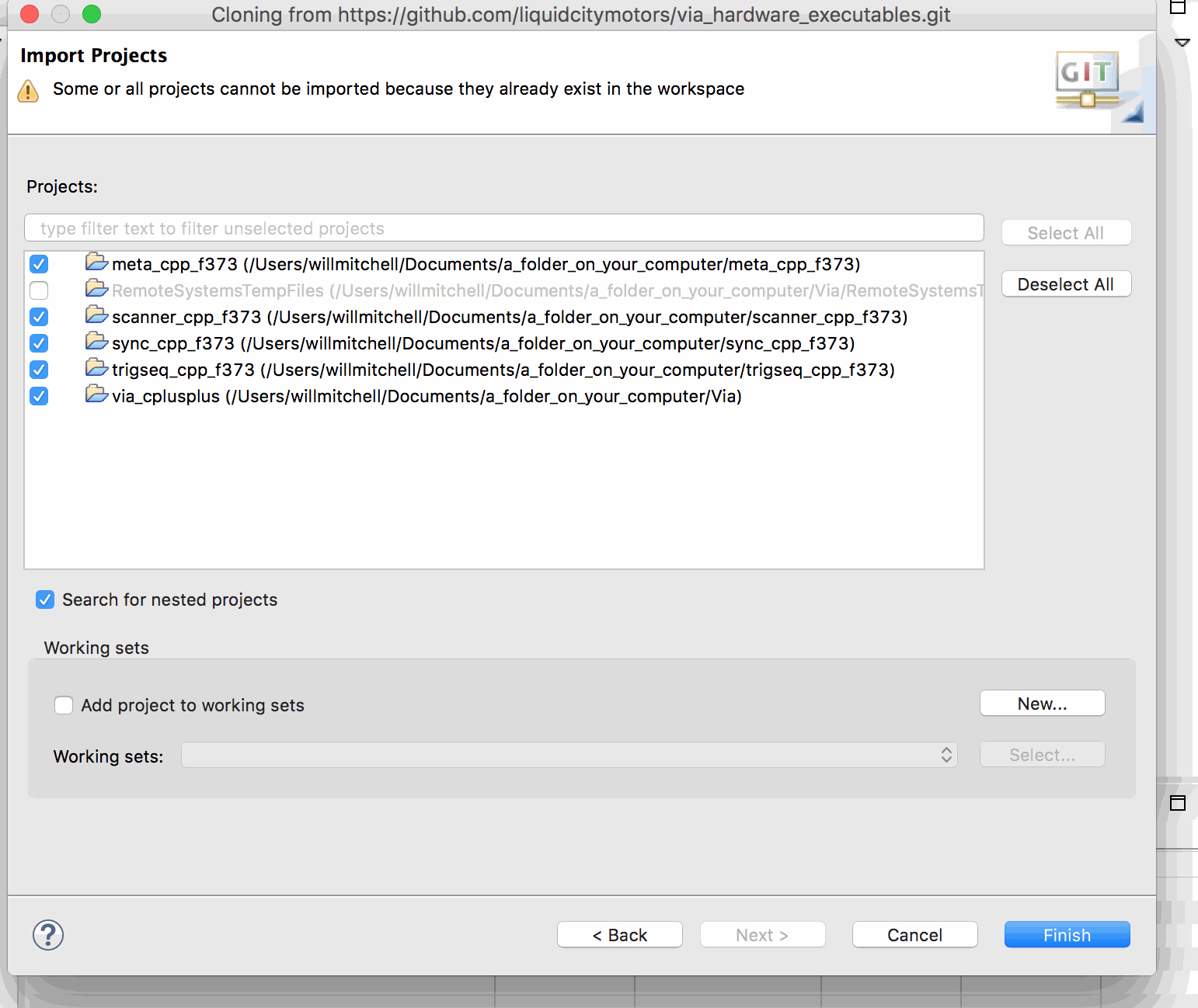 Build both build and release of the library by right-clicking and selecting "build all" from the Build Configurations menu. The console should show the progress of a successful build for both Debug and Release.
After building the library, build both configurations of each firmware in the same fashion.